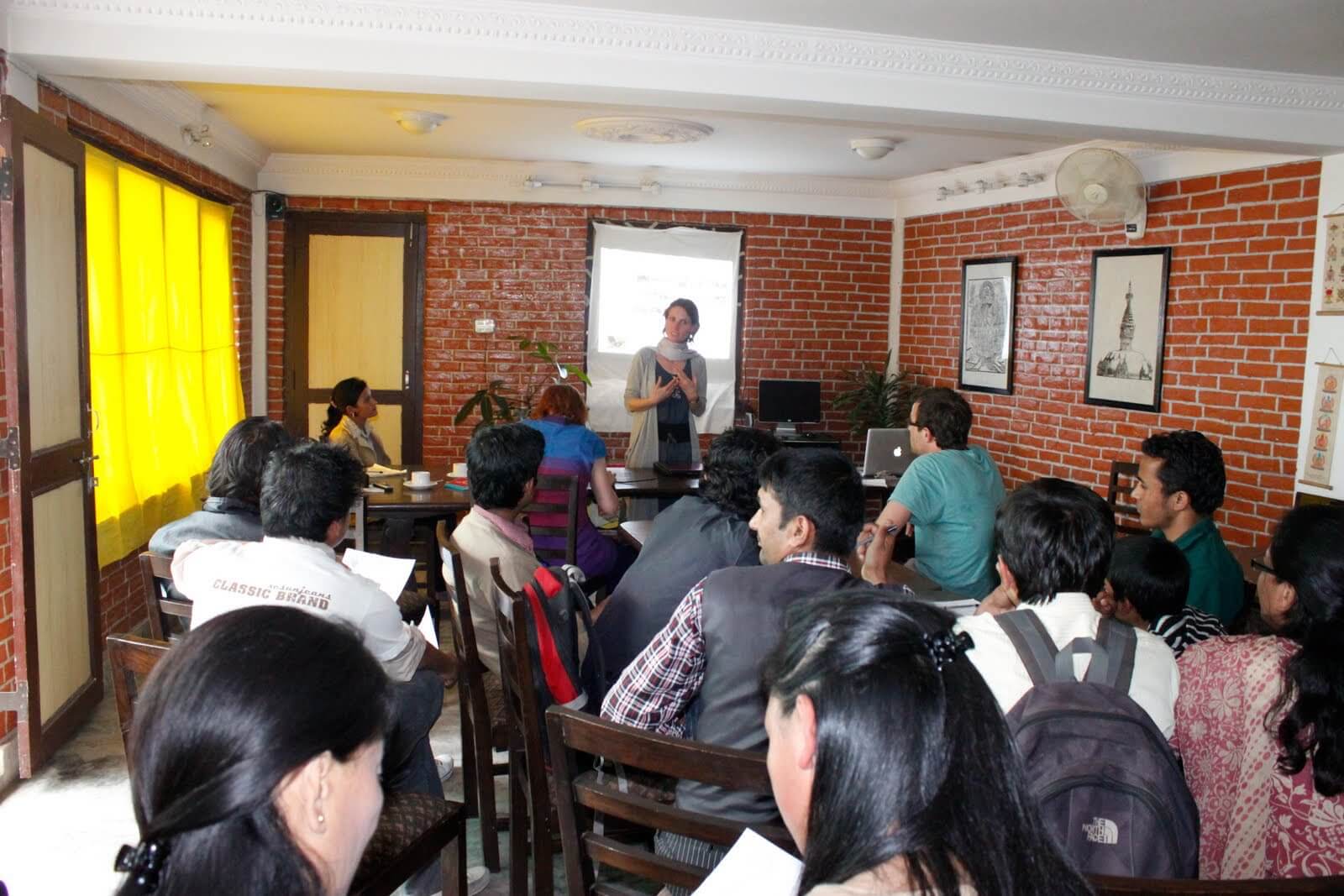 Youth For Nature (HCRI's old name) organized an interaction and talk program on 31st March 2011 at Boudha Stupa Restaurant. The program was attended by around 29 youths who were invited through the mail in a reply to the volunteer call notice of YFN. The notified applicants included the fresh and energetic youths/students of environmental science, forestry including sociology, and medicine too who were keen to work for nature conservation. The program was facilitated by Ms. Sangita Pant, treasurer of YFN. Ms. Bunu Gauli, secretary of YFN formally commenced the program with a welcome speech. The specific goal of the program was to introduce the organization Youth for Nature among the youth inciting them to join hands with the organization to strengthen the working team.
Mr. Suraj Upadhaya, president of YFN gave a presentation on the introduction of YFN, its aims, objectives, activities, plans, and its copartners focusing on the GIL project, a joint venture of YFN and Long Yang Organization of Munich, Germany. He urged the participants of diverse fields, who have been looking for a platform to contribute to environmental conservation to join, share and work with YFN. Kristin Kays, Asia representative of Long Yang Association shared in a presentation, some similarities of Nepali and German society with wonderful slides of healthy German society. She added how we can make an improvement from individual aspects to make our environment clean, green, and healthy.,She also spoke on the psychological influence of green nature on humans.
Angela Behr from Long Yang Association assists her with the presentation. Michiel van Heugten from Holland gave a presentation emphasizing the eco-friendly behavior that we can practice in our daily life. He addressed the importance and economic value of eco-friendly tools and applications like solar, biogas, the use of greywater, and others. The sharing of his experience of living in an eco-friendly house made up of bamboo and wood was interesting.
The three-hour program ended with informal interaction with the participants along with tea. The positive and promising views of participants have encouraged the YFN to gear up its activities, especially the launching of the GIL project in governmental schools. YFN looks forward to multiplying the innovative ideas and efforts of fresh volunteers to contribute to the environment conservation deeds from the grassroots level. And also ensures satisfaction cum respect to the new volunteers for their altruism while working with the organization.